Employee of the Month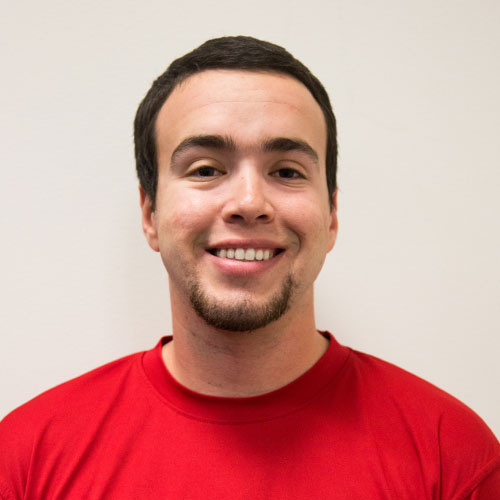 Daniel Levin
Competitive Sports Official
Aztec Recreation is proud to introduce Daniel Levin as our December 2019 Employee of the Month. During the past year, Daniel has excelled as an official in our Competitive Sports department.
Daniel is a big sports fan, and he loves getting to officiate intramural games and supervise club sports on campus. According to Daniel, an average day in the Competitive Sports department involves a lot of planning, coordinating with teams and officials, and, of course, the games themselves. His favorite part of the job is being so involved with the intramural and club teams on campus. "It is really cool to see how talented and athletic some of the students on campus are," says Daniel. In his time at Aztec Recreation, Daniel has seen many exciting, competitive games.
Daniel's favorite memory, in particular, was the 2019 Intramural Basketball playoffs, "seeing how serious they took these games and how many fans came out to support them was truly memorable."
As games can get competitive and aggressive, Daniel is proud to say that his job as an official has taught him how to be a better communicator. As a developing professional, he notes that communicating with coworkers and participants allows him to see different perspectives and become a better official and listener.
Daniel is known for his attention to detail and friendly demeanor. His supervisors, Parker Anderson and DeJuan Benford, commend Daniel for being an excellent employee—both in the office and on the field. "Daniel provides excellent customer service to intramural participants and sport club players and coaches," says Anderson. "He holds himself to a high standard of professionalism and represents our program in a positive light."
A current sophomore at SDSU, Daniel is pursuing a degree in information systems with a minor in statistics. Outside of Aztec Recreation, he is a member of the Sports Business Initiative on campus. Following college, Daniel would love to combine his passion for sports and his degree to work as a Data Analyst for a Major League Baseball team.
Aztec Recreation thanks Daniel for his continuous hard work and effort. Congrats!