Employee of the Month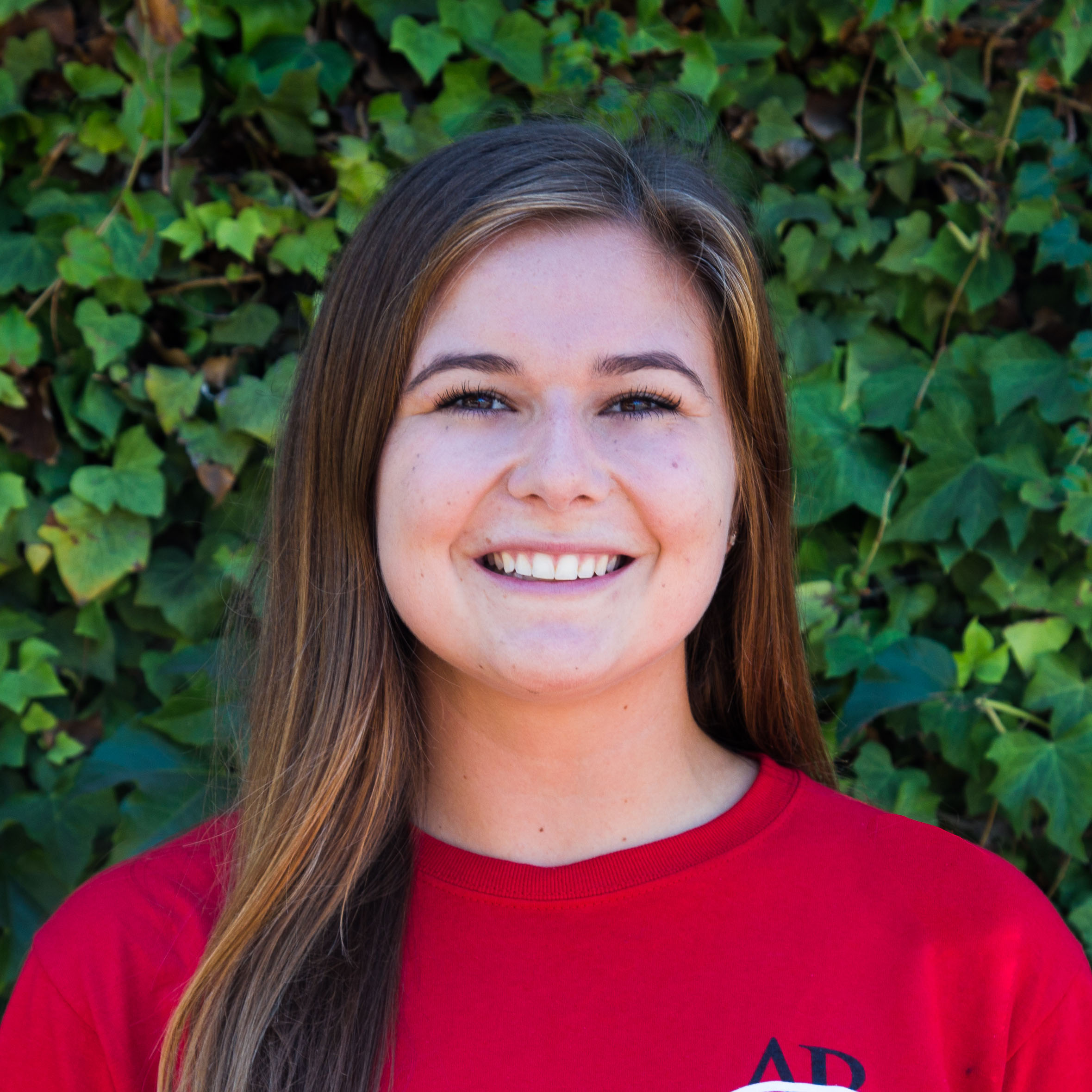 Emily Adamson
Aquaplex Lifeguard
Aztec Recreation would like to recognize Aquaplex Lifeguard, Emily Adamson, our September Employee of the Month. Emily has been a member of the Aquaplex team since August 2018.
According to her supervisor, Aquaplex Manager Jake Siegfried, "Emily is a proactive lifeguard and an excellent swim instructor. She cares about her students and spends extra time ensuring that her classes and lessons are well developed." Instructing in seven different formats this summer, Adamson taught students ranging from three-year-olds to adults. She says she is "proud of the experience to confidently teach people of all ages and skills."
Adamson has all the key aspects of a great lifeguard--experience and passion. She started swimming competitively at age 9 in her hometown. She got her CPR & First Aid Certification as a Girl Scout at age 11. At that time her little brother was just one year old and she wanted to be a reliable babysitter for him. At age 12 Emily began to shadow her swim coaches and became an Assistant Coach for her swim team. The moment she turned 15 ½ she got her Lifeguard Certification and began teaching swim lessons.
When teaching, Emily's purpose is building confidence in her students with a goal of water safety. Her favorite moments at work are when her past students recognize her and hope she is there to teach them that moment! Adamson is all about making an impact and seeing her students make progress. Her methods include building trust with each participant and applying the "scaffolding" child development technique she learned from her psychology studies. In scaffolding, the teacher systematically builds on students' experiences and knowledge as they are learning.
Emily is an SDSU Interdisciplinary Studies Major pursuing Public Health, Psychology and Spanish. She is currently considering careers in the medical field and teaching. Adamson finds that working for Associated Students at the Aquaplex is the perfect job for her on many levels; as a student applying her education and as a future professional working to build her skill set.
She finds the environment at the Aquaplex very professional with great communication. Adamson says, "The Aquaplex work culture is one of trust and respect among team members." Emily describes how leadership enhances student development when it comes to problem solving and teamwork. Rather than being "told what to do", staff are given options and allowed to make good decisions on their own. A philosophy at the Aquaplex is "Don't be afraid to ask for help when you need it," and that results in open co-worker communication. She says her co-workers, "always have my back."
A believer in the saying "teamwork makes the dream work," Adamson says some of her fondest experiences surrounding working at the Aquaplex are the friendships she has with other Aquaplex staff. She is grateful for the opportunity to work on campus for A.S.. "This organization has helped me grow in more ways than I realized when I first started."
Emily, thank you for your dedication and hard work at the Aztec Aquaplex.