Renderings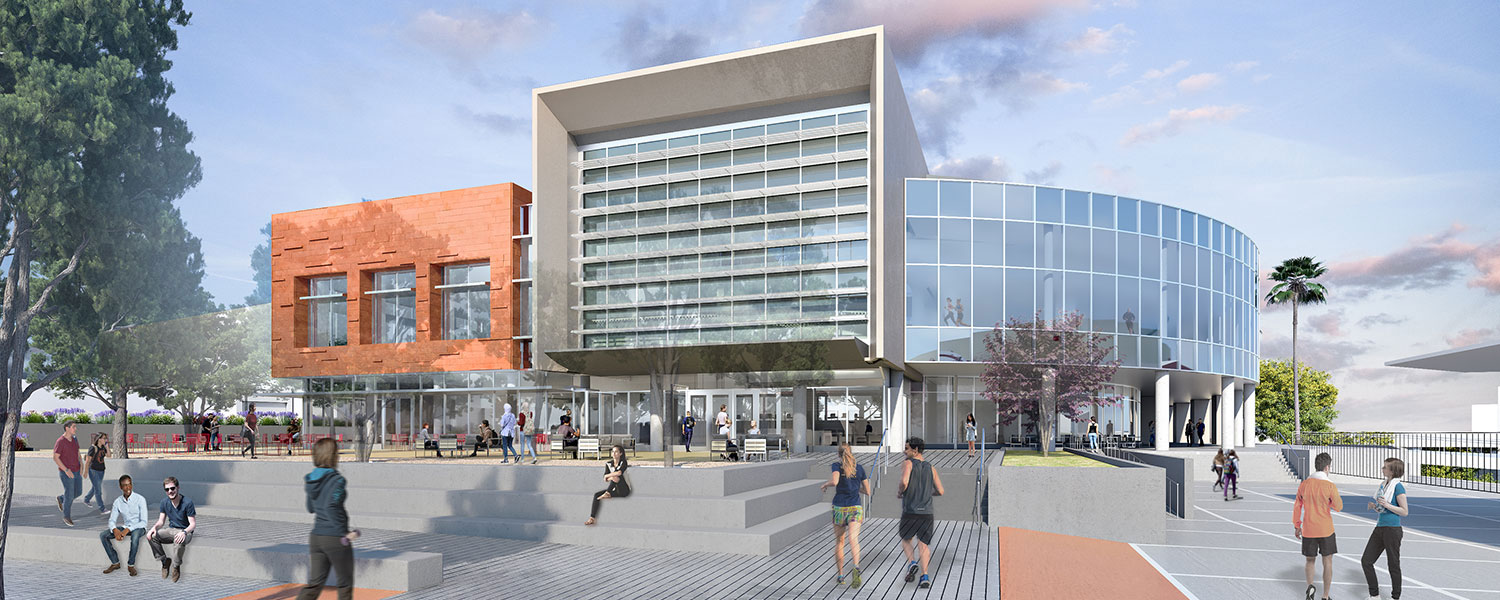 A view of the south main entrance, and the newly created outdoor plaza and courtyard, of the renovated Aztec Recreation Center.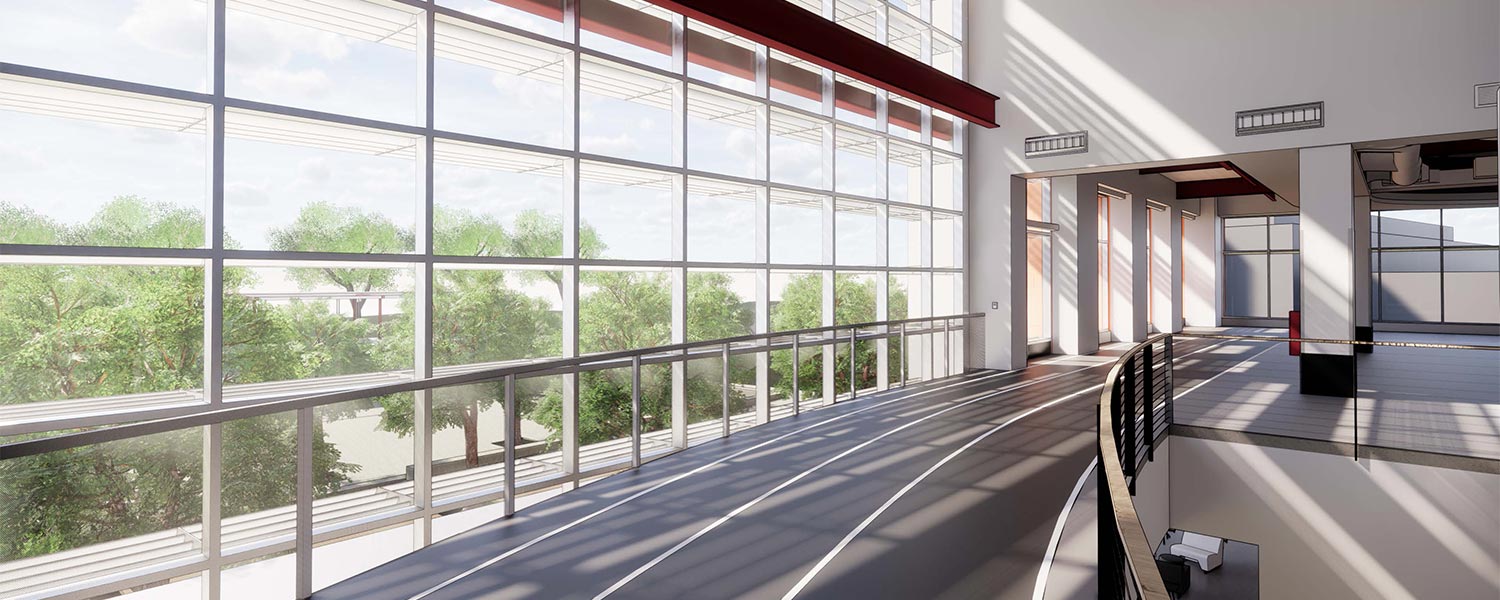 A view of a portion of the indoor track. The wall of windows allowing for natural light, is part of the ARC's commitment to sustainability.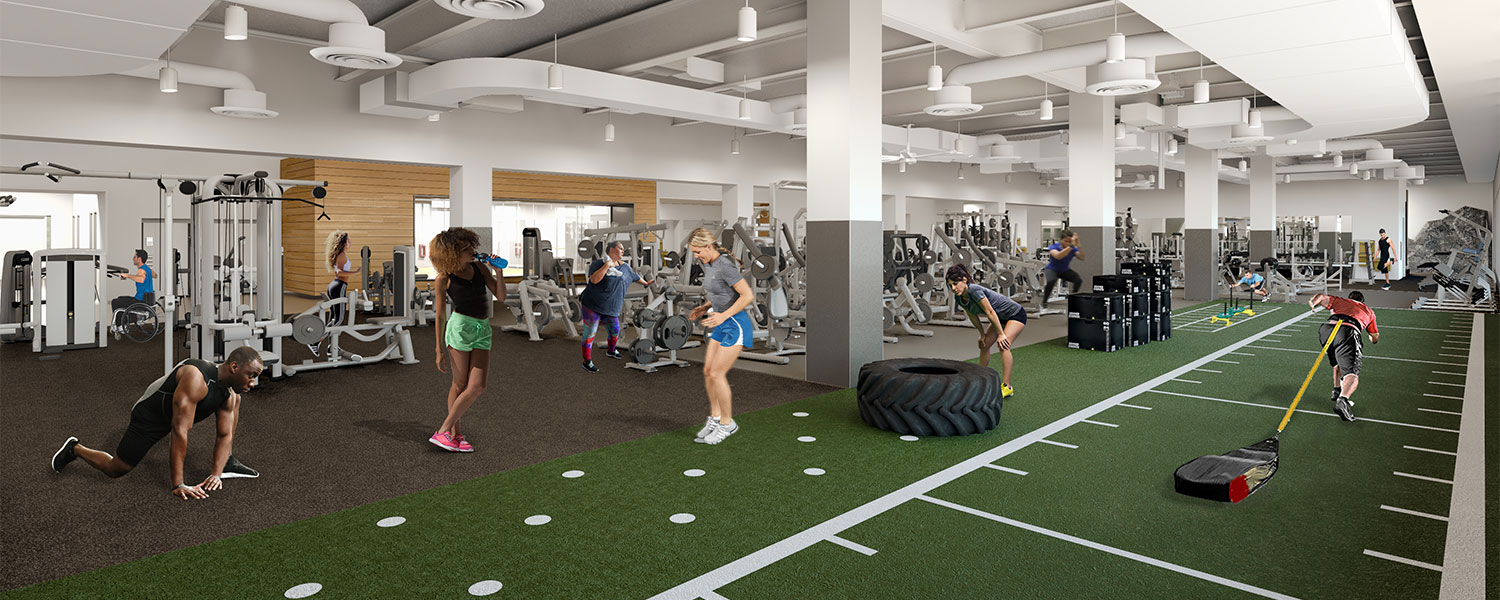 A view of a new area to be used for various fitness activities.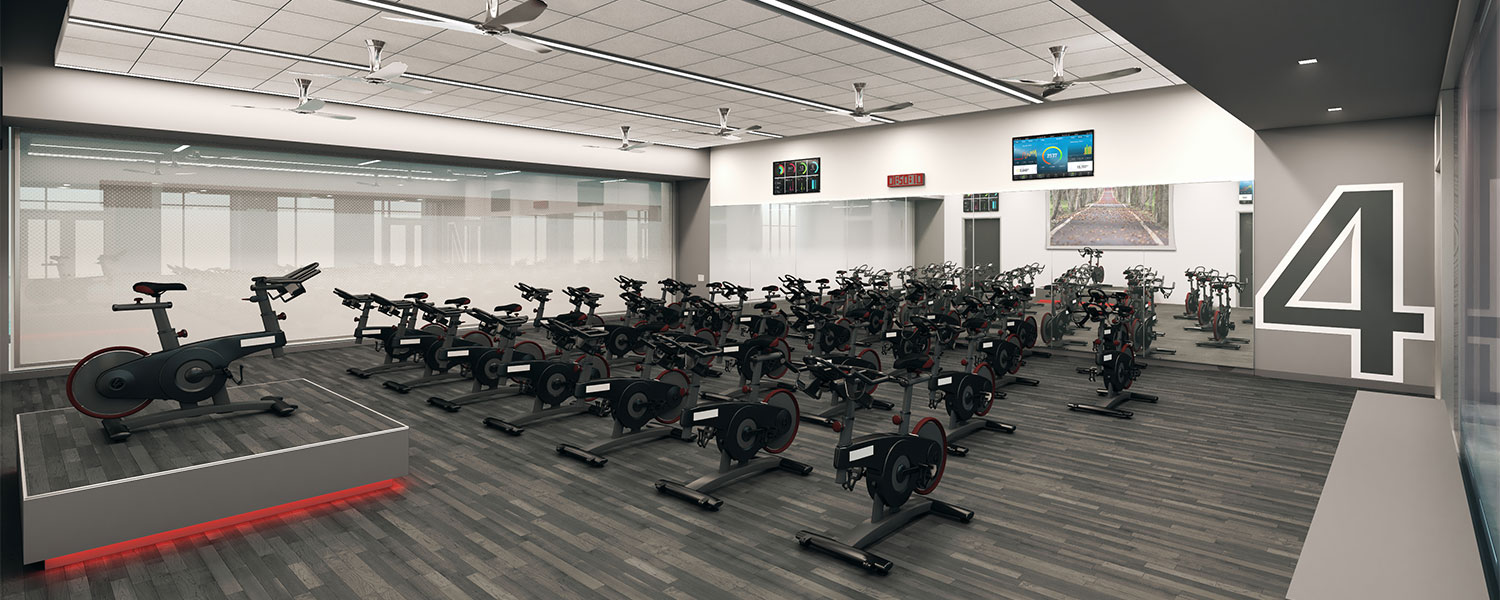 A view of the new cycle studio.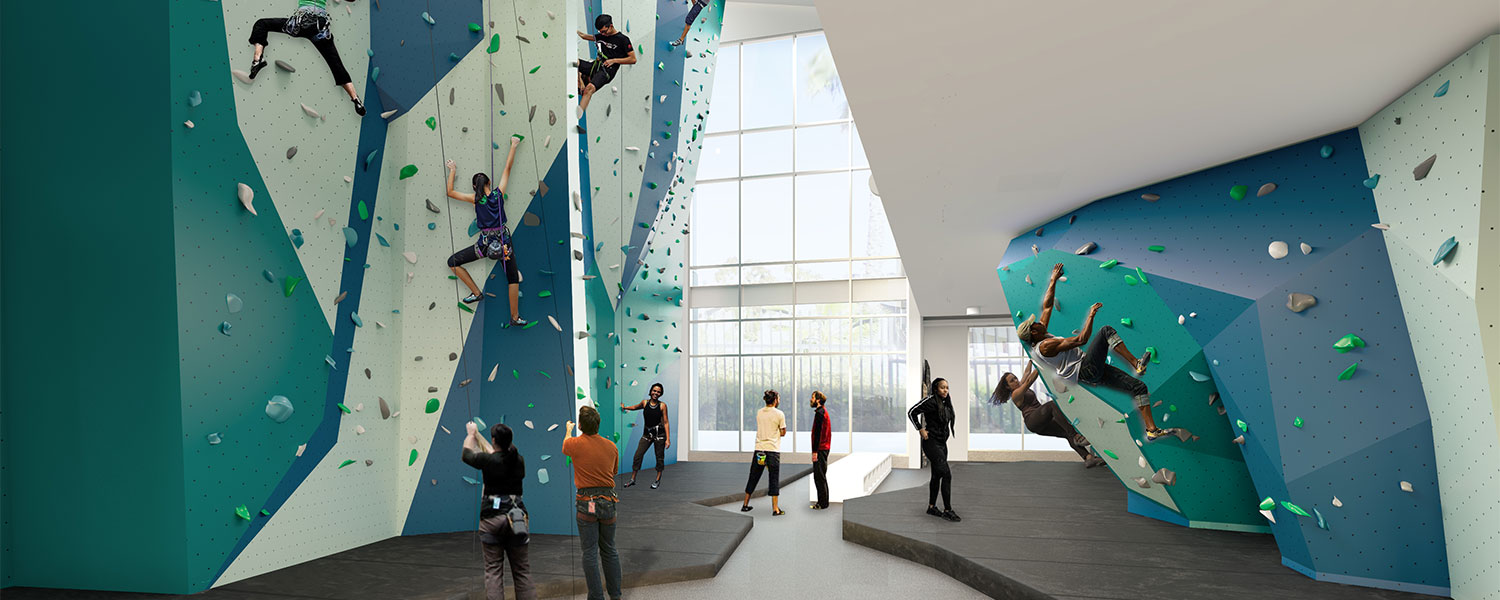 A view of the new climbing and bouldering walls.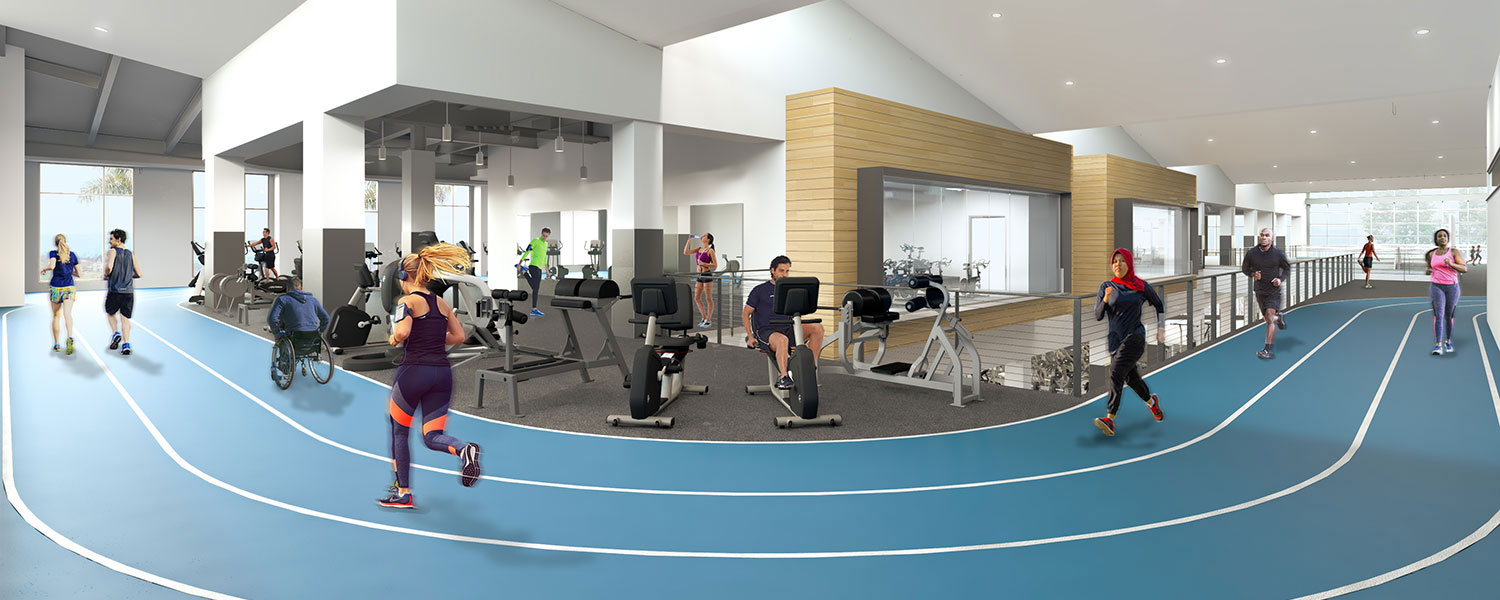 View of the indoor track and fitness spaces on the second floor.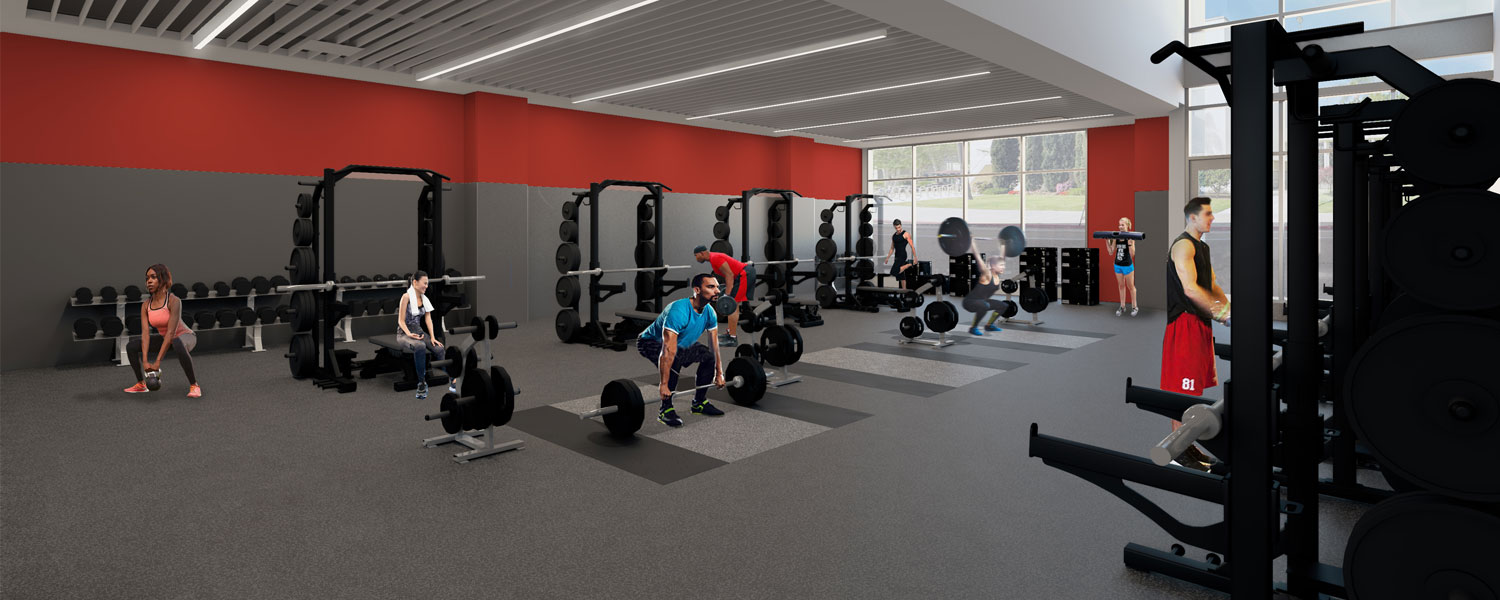 View of one of the new weightlifting/fitness spaces.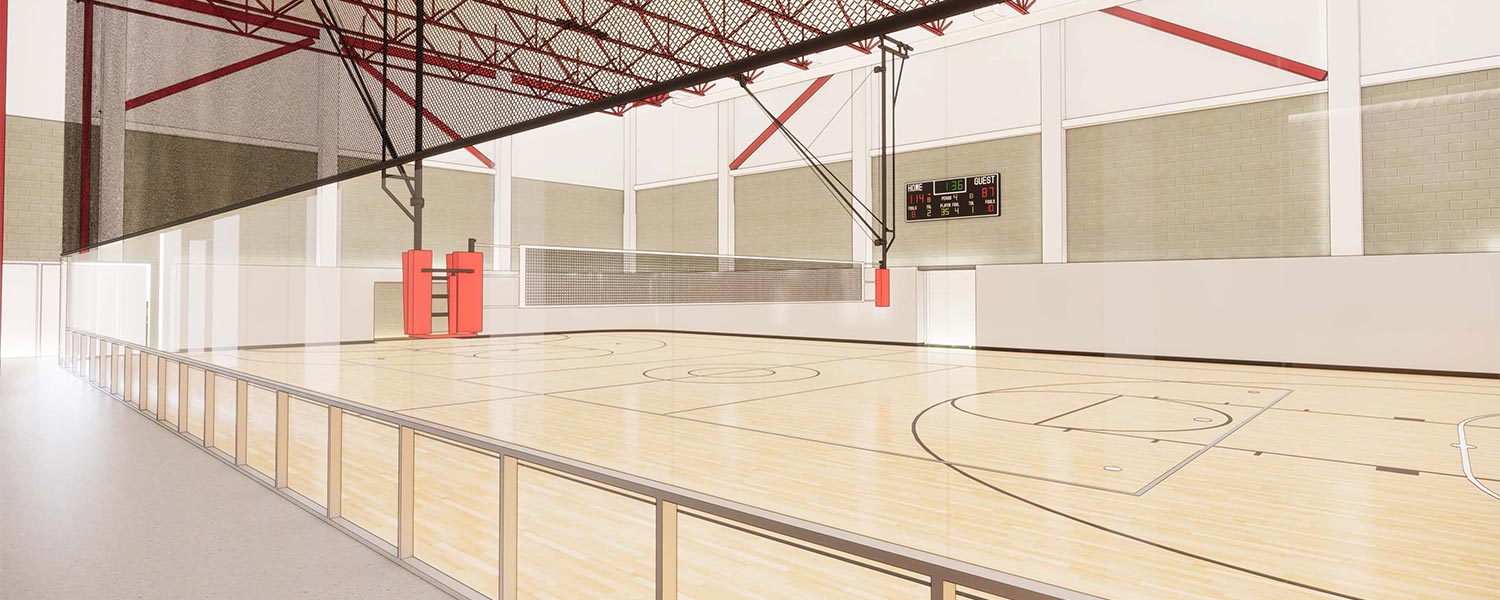 A view of the Multi-Activity Court (MAC) for drop-in recreation activities such as basketball, indoor soccer, volleyball, fitness classes, club sports, special events and student club and organization activities.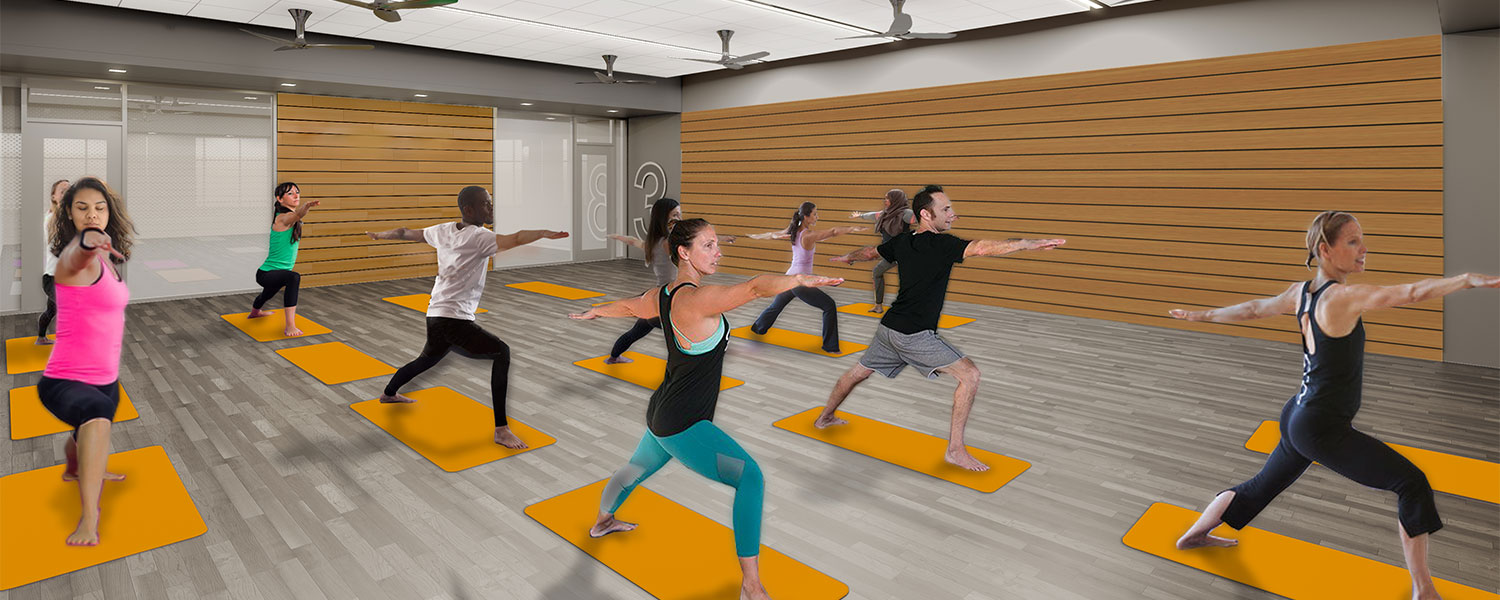 View of the new hot yoga studio.
---
All images and designs depicted herein are artist's conceptual renderings, which are based upon preliminary development plans, and are subject to change. All images are shown solely for illustrative purposes.