Employee of the Month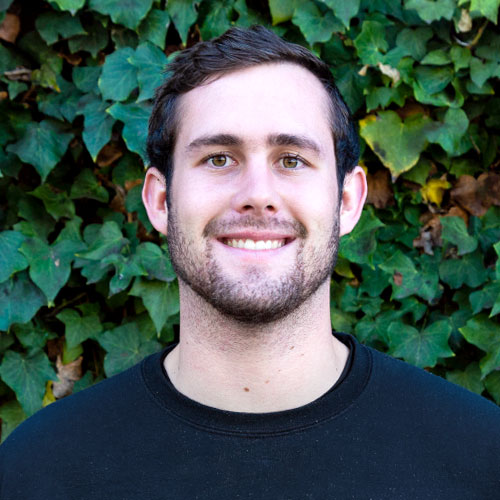 Travis Bradshaw
Building Services Assistant
Aztec Recreation is proud to introduce Travis Bradshaw as our February Employee of the month. Travis started working for the Aztec Recreation Building Services team in April 2019 and has quickly become a tremendous asset in assisting with repair and maintenance at the ARC, Aquaplex, ARC Express, and Racquetball, as well as both the Rec and ENS Fields.
In early Spring 2019, Travis was looking for work when several of his friends and fellow engineering students recommended applying to the Aztec Recreation Building Services online job posting. After being hired and while training with professional Building Services Engineers, Travis quickly learned that there is no "regular" day on the job. From repairing machines and equipment to plumbing and monitoring systems, Travis enjoys the day-to-day variety of his job. "Every day is different, and every day you get to learn new tasks and often new approaches and solutions," he says.
While the majority of his day is spent working on solo maintenance projects, Travis values the opportunities to learn while working alongside the professional staff. "The majority of my job is spent on tasks I complete on my own, but I appreciate the time and the learning experiences when I get to work with pro staff in problem solving together," he says. The new experiences and lessons have made Travis a better problem solver and critical thinker.
Facilities Manager Reggie Cabanilla is Travis' supervisor and applauds Travis for his innovation and hard work. "Travis is very professional with visitors and staff he interacts with on a regular basis," Reggie says. "His communication is excellent in that he is honest and clear about what needs to happen as well as reporting daily status and outcomes. There are many occasions when Travis has stepped up to help with urgent requests, which is an important value for Associated Students Aztec Recreation. Our team would not be able to produce as much high-quality work if it was not for Travis stepping up and taking care of business."
Travis is a fourth-year SDSU civil engineering student who hopes to join the construction industry following graduation. Our building services department is a great stepping stone for students interested in engineering, and Travis is grateful for the knowledge he has gained in facilities and machinery maintenance and repair while working for A.S. Travis' favorite quote is from Theodore Roosevelt, "It is hard to fail, but it is worse never to have tried to succeed."
Thank you for everything you do for Aztec Recreation, Travis, we are lucky to have you on the team!