Employee of the Month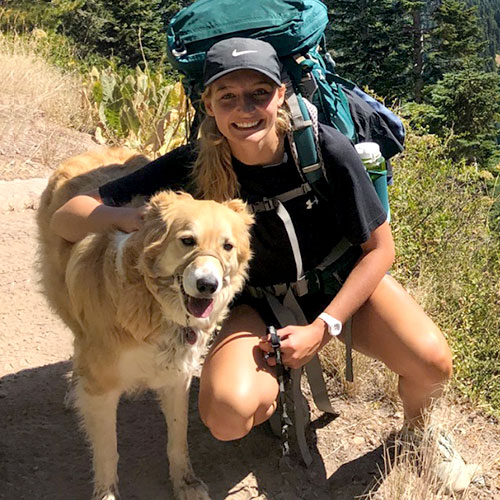 Mackenzie Hooper
Mission Bay Aquatic Center Paddle Instructor
Aztec Recreation would like to recognize Mission Bay Aquatic Center's Paddling Instructor Mackenzie Hooper as our Employee of the Month for July 2019. Mackenzie has been working at MBAC for over a year and has done an amazing job of always working toward improving both her instructional techniques as well as her own paddling skills.
"Mackenzie becomes invested in her students and works to know and understand their needs and goals," said Jamie Eubanks, Mackenzie's supervisor. "Mackenzie is someone we can count on to provide a safe and constructive experience for our participants."
A senior at San Diego State, Mackenzie is majoring in International Security and Conflict Resolution while also working toward a minor in Political Science. As she helps resolve challenges that her paddling students may be having, Mackenzie finds that her work provides her with direct skills important for her professional development. In addition, with thousands of youth coming to MBAC for The Watersports Camp during the summertime, Mackenzie enjoys working with kids, as she has a heart for those who may be having a tough time at home. For her, the best part about her job is getting to work with a variety of people, from kids to adults, all with different personalities and skill levels. Through everything she does, Mackenzie makes sure to treat everyone equally and fairly.
After graduating, Mackenzie hopes to work within the field of sustainability or for a company like Associated Students that promotes environmental consciousness. One of the many things Mackenzie loves about working at MBAC is the focus on sustainable practices and green operations.
Congratulations Mackenzie, and thank you for all your hard work and positivity at the Mission Bay Aquatic Center.