Employee of the Month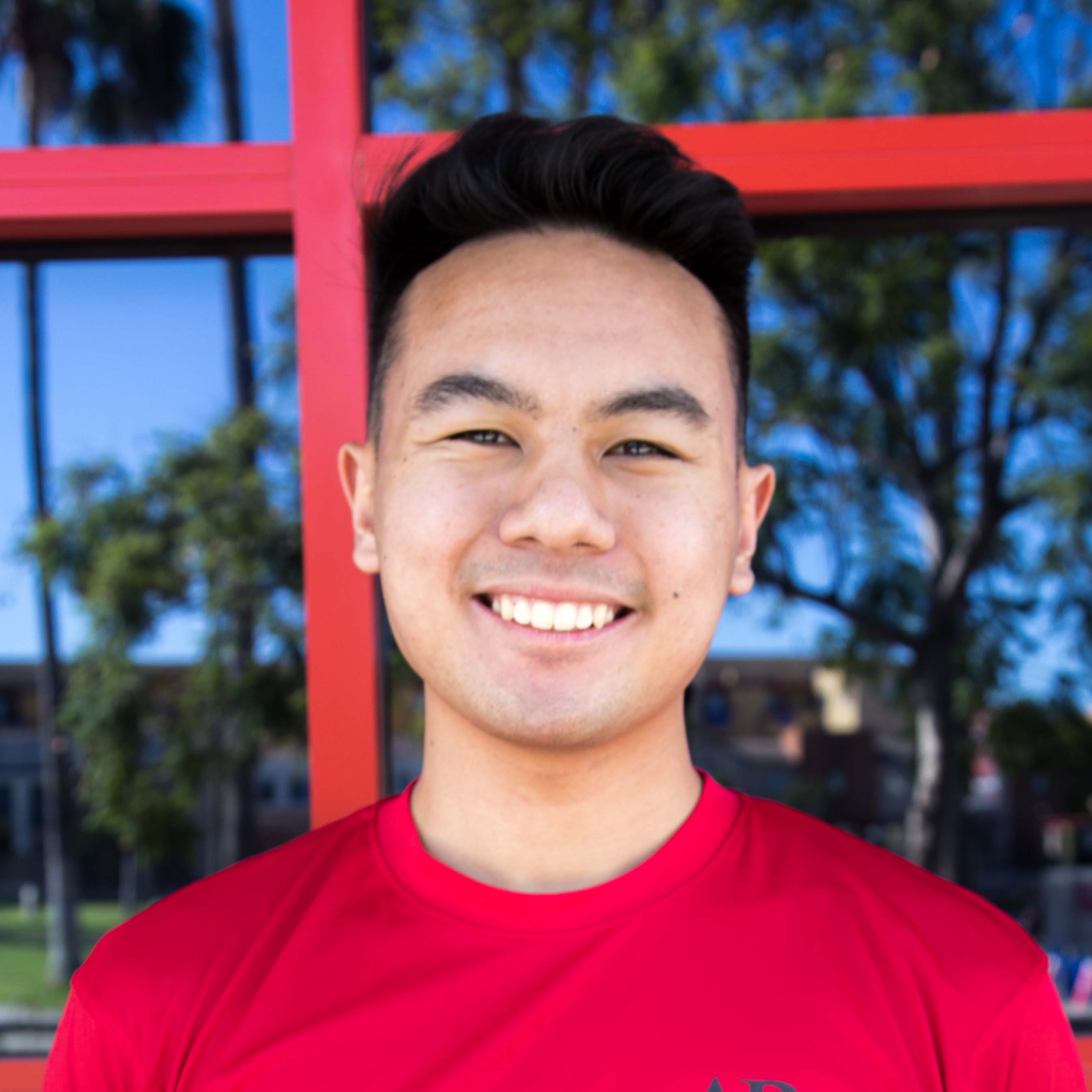 Aztec Recreation is proud to introduce our October 2019 Employee of the Month, John Lim! John has been with Aztec Recreation since March 2018 as a member of our Overnight Membership Services Team. He is part of a small crew of dedicated staff who manage ARC operations Sunday through Thursday nights.
John was attracted to working on the ARC overnight team to maintain free time during the day. Now he has grown to love his job and has close bonds and respect for his co-workers. John enjoys the slower pace of the night shift, whether it is cleaning an empty weight room or organizing the front desk, "There's something really satisfying about having everything put in order and knowing that in the morning, our members can find everything they need in the right place," he says. An average night for John includes assisting late-night members and customers, cleaning, resetting the gym, and overall preparation of the ARC for the next busy day, when the majority of Aztec Recreation members work out.
John's supervisors, Katie Nelli and Vicki Greene, applaud John for his attention to detail and dedication to his tasks. "The overnight staff carry the responsibility of preparing the Aztec Recreation Center for the busy days," says Nelli, "and John's role is essential to ensure smooth operations for the daytime staff. John continuously promotes our values by being an excellent team player, working hard and staying focused every time he is on shift."
John has found that working for A.S. Aztec Recreation has improved both his worth ethic and character, "I've learned to always strive for improvement. Even small improvements benefit me and my coworkers, and it is also rewarding to see my work create a better experience for our members."
Many of John's fondest memories of working at A.S. Aztec Recreation are the people. The overnight shift has solidified strong bonds with both members and co-workers that "feel like family," according to Lim.
John is graduating this spring as an Interdisciplinary Studies major, concentrating in Communication, Philosophy and Sociology. After SDSU he plans to join the US Navy and then obtain a master's degree or teaching credential following his service.
Aztec Recreation is grateful to have such a dedicated and hard-working employee in our company. Thank you, John!