Personal Trainer - Anthony Sawh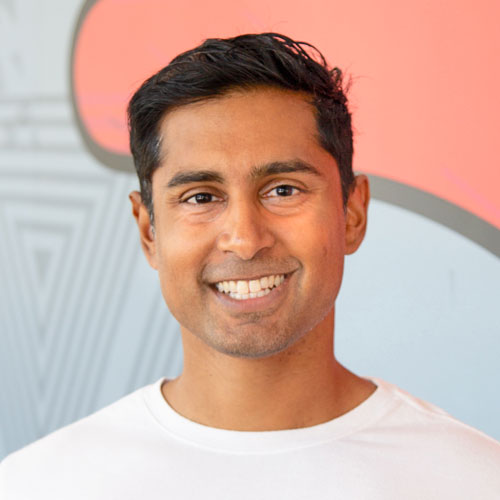 Anthony Sawh
---
anthonyviksawh@gmail.com
619.274.1241
---
Training Philosophy
As a personal trainer I strive to create an environment which facilitates fitness education and healthy lifestyle changes that are sustainable. By making small simple goals and reaching them we will achieve the bigger goal one step at a time.
Education
B.S. Biology, San Diego State University
B.A. Business Management, San Diego State University
Experience/Certification
American Council on Exercise Certified Personal Trainer
Functional Movement Specialist
USA Weightlifting Sport Performance
Fitness Nutrition Specialist
CPR/First Aid/AED Certified
Strength and Conditioning Internship
Nutrition Research Assistant Volunteer (Data collection and organization)
Strong Made Simple Coach
Specialties
Strength and conditioning
Lean muscle mass development
Body fat reduction
Long distance running training
Goal setting, education, lifestyle change
Small group and private training
Bio
Fitness has always been an important part of my life. In high school my focus was long distance running and since then I have helped numerous individuals complete races in a variety of distances. In college I developed a passion for resistance and strength training. During this time I managed to gain over 60 pounds, transforming myself from a scrawny 102 pound runner to a more resilient and well rounded 170 pound athlete. I began working with Strong Made Simple personal training first as a client to overcome a chronic shoulder injury. My interests led me to intern with Strong Made Simple and then becoming a part of the Strong Made Simple personal training team here at the Aztec Recreation Center. Learn more about me and our services at Strong Made Simple San Diego Personal Training.