SDSU Walking Loops

Grab your coworkers and get outside! SDSU staff & faculty find physical and mental health benefits to incorporating walking on campus whether it's just a few minutes in between meetings, moving during lunch break or avoiding traffic after work. Getting steps in helps individuals reach the Center for Disease Control and Prevention recommended 75-150 minutes of moderate to vigorous physical activity per week. Below are two loops to help you track your mileage and manage your time.
*QUICK TIP: NEXT TIME YOU HAVE TO GO ACROSS CAMPUS,
LEAVE 20 MINUTES EARLY AND TAKE THE LONG WAY
Approximate Distance:

.5 miles

Estimate Duration:

10 minutes
The scenic loop takes you through the major walkways of SDSU.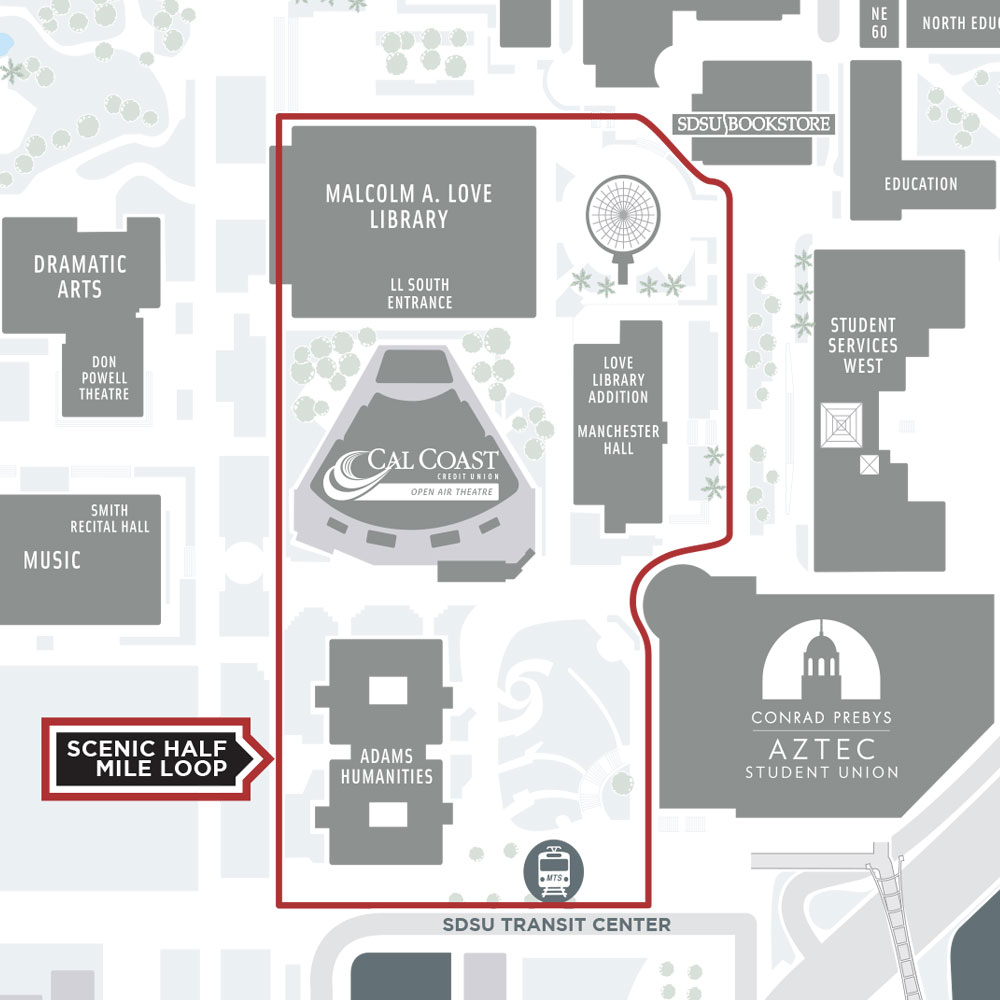 Approximate Distance:

2 miles

Estimate Duration:

30 minutes
The intermediate route takes you through the main campus with one hill under the shelter of the Campanile park trees.