Group Fitness Class
Circuit Challenge
CLASS TYPE: Cardio/Strength
---
Looking to amp up your cardio and strength training routine? Circuit Challenge class will get your heart rate high and your muscles strong! You will be challenged with high intensity cardio intervals, functional training moves, agility drills, strength training exercises, and more, to get you out of your regular routine and into your next level of fitness. Dig deep, and this class will challenge you from the inside out!
---
More Circuit Challenge Group Fitness Classes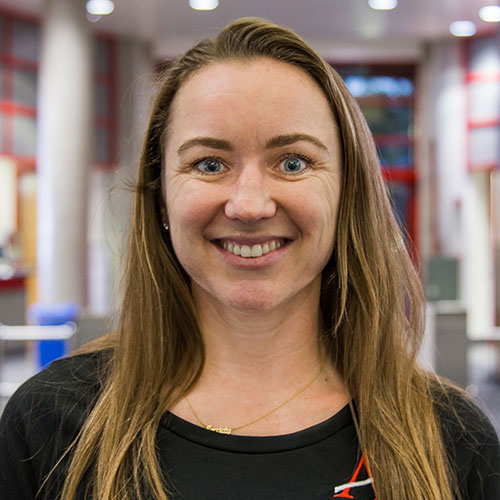 Kelly Strona
Class Instructor
---
Kelly is an SDSU alumnus, having earned her Bachelors of Science degree in Public Health in 2010. Athletics have always been a large part of her life: she ran track, surfed competitively, and was a competitive cheerleader for over 10 years. A couple of years ago she took to running, completing several 5, 10, and 15k races. Lately, Kelly has been dedicating her spare time to learning to write HTML/CSS code for websites, and enjoys reading and walking around her neighborhood of North Park. Kelly holds specialty group fitness certifications in Insanity® and Piyo®, and is pursuing her primary group exercise certification through AFAA.
---
More Group Fitness Classes by Kelly Strona