Group Fitness Class
Hatha Vinyasa Yoga
CLASS TYPE: Mind Body
---
Looking for a restorative blend of mindful breathing and flowing yoga postures? Release tension and improve flexibility with this blend of Hatha and Vinyasa yoga. This class is ideal for injury recovery, balance, alignment, and mental focus.
---
More Hatha Vinyasa Yoga Group Fitness Classes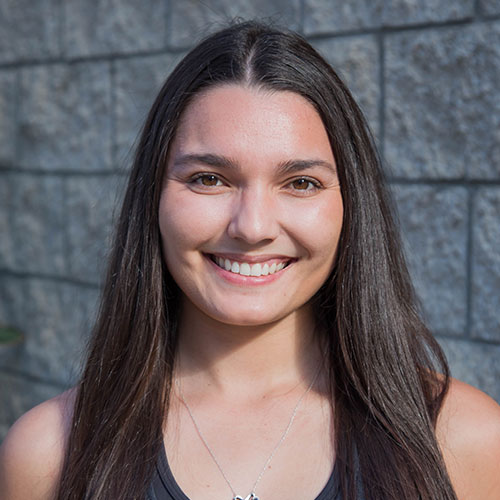 Cindy Fifield
Class Instructor
---
Cindy is a San Diego native and an SDSU alumnus, where she earned her BA in Communication. Her love for sports and fitness began at the young age of five and continued to play sports every year thereafter upon high school graduation. She went through the same question every young athlete goes through; how do I stay active and fit now? Luckily, as a freshman at a SDSU she discovered yoga at the ARC in 2011. She loved how yoga transformed her body mind and spirit and wanted to share this beautiful practice with others. One month after graduating SDSU, she received her 200hr Yoga Teacher Training certification in 2015 and recently completed her 500hr certification in April 2018, both at Prana Yoga Center in La Jolla, CA. Cindy is excited and honored to be back at her alma mater, where her love for yoga began and hopes to inspire her students the same way she was inspired after her first yoga class.
---
More Group Fitness Classes by Cindy Fifield