Group Fitness Class
Outdoor Boot Camp
---
Wednesday, June 19
5pm - 5:50pm
---
Outdoor Boot Camp


CLASS TYPE: Cardio/Strength
---
Drop and give me 20! This class utilizes challenging segments of cardiovascular work, muscle conditioning, and other athletic drills to ensure a complete body workout out on the Rec Field.
---
More Outdoor Boot Camp Group Fitness Classes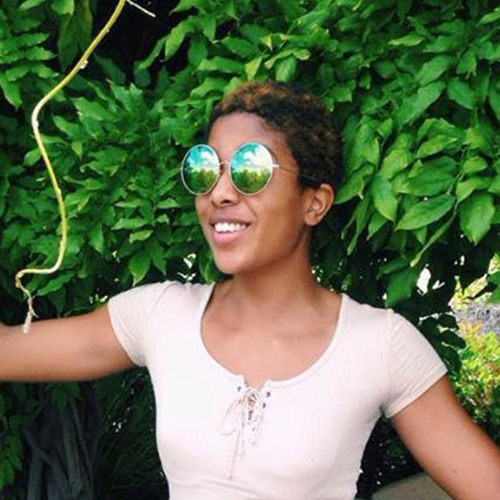 Mariah Leonard


Class Instructor
---
I'm an undergraduate student studying Kinesiology with an emphasis in fitness. I've always enjoyed being active; when I was younger, I was that kid whose feet were black from running around without shoes 'til the street lights came on, but didn't realize how much I loved being active until high school. Around that time I was very depressed, what kept me going were my trips to the gym, hikes, runs around the park, or roller derby practices. I used exercise to heal myself. Because of fitness I was able to turn my life around.
I've always thought about becoming a fitness instructor, I figured if exercise could save me, maybe I could use it to save someone else. When I heard about the group fitness training at the ARC I had to jump on it! GFIT solidified my passion for instructing and I also gained a newfound respect for the instructors and all the classes.