Group Fitness Class
Cycling
---
Thursday, June 20
5pm - 5:50pm
---
Cycling


CLASS TYPE: Cardio
---
This class is a great cardiovascular workout that simulates outdoor rides. Pedal through sprints, hills, intervals, and more to energizing music that is sure to make you sweat. If you choose to wear cycling shoes, our bikes are compatible with SPD pedals. No experience required!
---
More Cycling Group Fitness Classes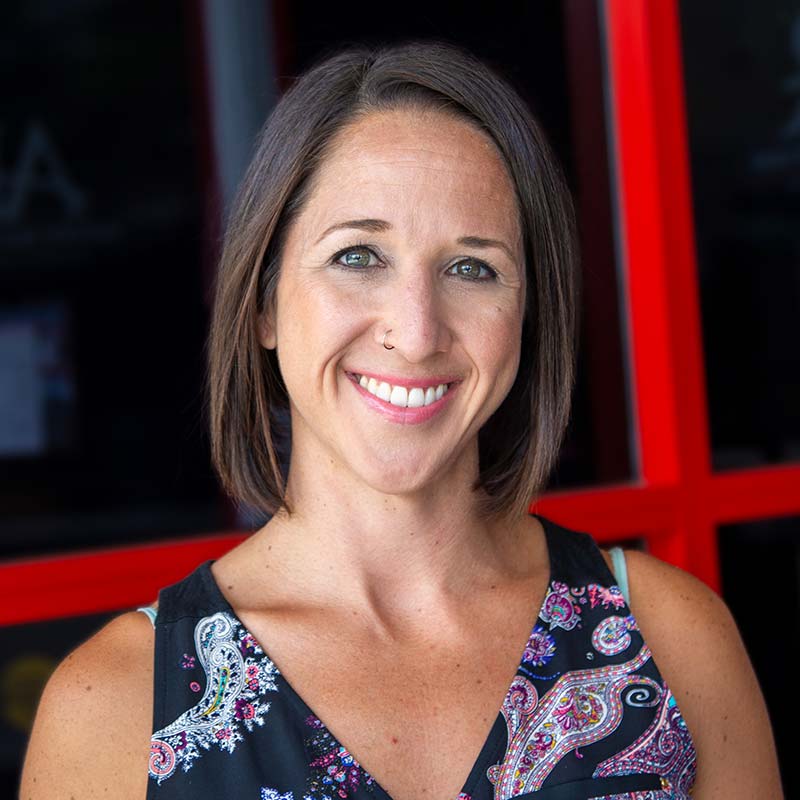 Theresa Perales


Class Instructor
---
Theresa first graduated from SDSU in 2006 with a B.S. in Spanish and then again in 2011 with an M.S. in Spanish linguistics. Since 2008, Theresa has been teaching English to international students at the American Language Institute at SDSU. In 2013, Theresa returned to Mesa College to study in the American Council on Exercise Fitness Specialist Program and completed the Madd Dog Athletics Spinning® training. Anyone who knows Theresa knows that she loves all things in the world of physical activity. You name it, she has tried it, loved it, and become addicted to it. Theresa is a marathon runner, an avid Bikram Yoga practitioner, and Spinning® instructor. Additionally, she is a fan of hiking, boxing, circuit training, weight lifting, and Pilates. Theresa enjoys getting to know the people in her class, their interests, music preferences, and feedback is always welcomed and encouraged.
---
More Group Fitness Classes by Theresa Perales