Group Fitness Class
Barre Blast
---
Saturday, June 22
10am - 10:50am
---
Barre Blast


CLASS TYPE: Strength
---
Looking to sculpt and elongate the muscles in your core, glutes, legs, torso and arms? Get ready to discover muscles that you never knew existed in this barre-based class sure to make you feel the burn! This class uses light free weights and body weight to develop awareness of your posture and help you to achieve a long, lean body!
---
More Barre Blast Group Fitness Classes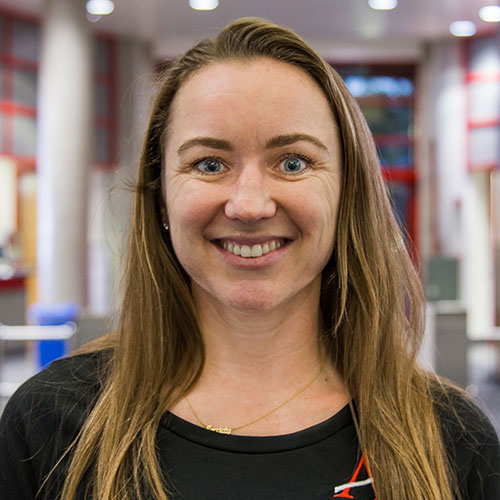 Kelly Strona


Class Instructor
---
Kelly is an SDSU alumnus, having earned her Bachelors of Science degree in Public Health in 2010. Athletics have always been a large part of her life: she ran track, surfed competitively, and was a competitive cheerleader for over 10 years. A couple of years ago she took to running, completing several 5, 10, and 15k races. Lately, Kelly has been dedicating her spare time to learning to write HTML/CSS code for websites, and enjoys reading and walking around her neighborhood of North Park. Kelly holds specialty group fitness certifications in Insanity® and Piyo®, and is pursuing her primary group exercise certification through AFAA.