Group Fitness Class
Hatha Vinyasa Yoga
---
Monday, October 26
11:45am - 12:30pm
Make a Reservation
---
Hatha Vinyasa Yoga


CLASS TYPE: Mind Body
---
Looking for a restorative blend of mindful breathing and flowing yoga postures? Release tension and improve flexibility with this blend of Hatha and Vinyasa yoga. This class is ideal for injury recovery, balance, alignment, and mental focus.
---
More Hatha Vinyasa Yoga Group Fitness Classes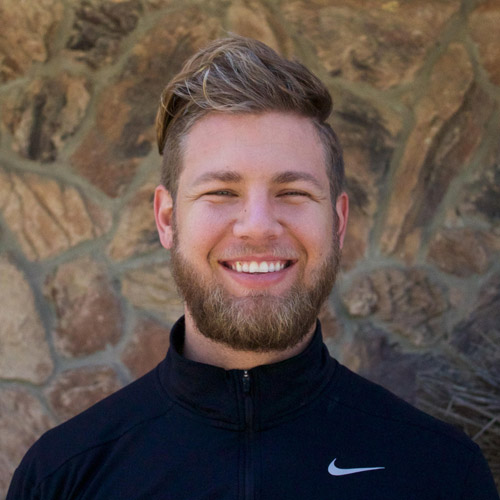 Chris Czarnecki


Class Instructor
---
Christopher is a San Diego born athlete, and Aztec Alum. Upon graduating with a degree in Psychology, he became a certified yoga teacher through San Diego State University's first Yoga Teacher Training. After 10 years of weight training and collision sports, Christopher found introspection, peace, discipline, and new kind of strength enhancement within yoga. Coming upon his 5th year of practice, his curiosity and persistence for improvement continues to refine his flow. Catch him practicing frequently and substituting for the variety of classes we have to offer at the ARC!
---
More Group Fitness Classes by Chris Czarnecki