Group Fitness Class
Total Strength
---
Saturday, October 31
9:45am - 10:30am
Make a Reservation
---
Total Strength


CLASS TYPE: Strength
---
Looking to develop lean and sculpted muscles? This total body workout will keep you coming back for more! Discover new exercises to challenge yourself using body weight, steps, resistance bands, free weights, and stability balls.
---
More Total Strength Group Fitness Classes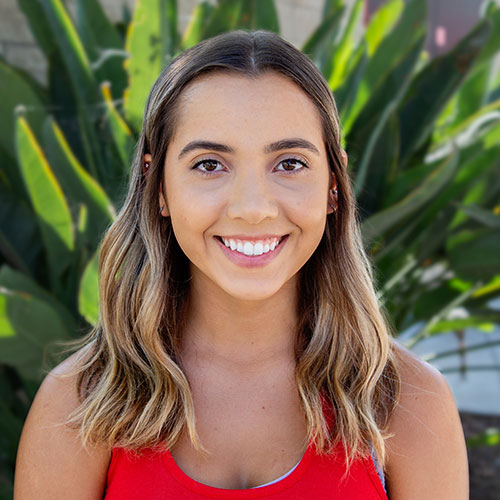 Brittney Conroy


Class Instructor
---
Brittney is a Psychology major at San Diego State University and working towards a future career in counseling. She believes in the importance of maintaining a healthy balance between mental and physical wellness. As a group fitness instructor, Brittney seeks to provide a welcoming environment that encourages participants to embrace their individual goals! Her favorite form of fitness is Crossfit because it has challenging workouts that incorporate the values of comradery, perseverance, and enthusiasm. Brittney strives to replicate this same positivity throughout all of her fitness encounters!