Group Fitness Class
Barre Blast
Class
---
Wednesday, May 31
5:30pm - 6:15pm
Make a Reservation
---
Barre Blast


CLASS TYPE: Dance/Strength
---
Looking to sculpt and elongate the muscles in your core, glutes, legs, torso and arms? Get ready to discover muscles that you never knew existed in this barre-based class sure to make you feel the burn! This class uses light free weights and body weight to develop awareness of your posture and help you to achieve better balance and muscular endurance.
---
More Barre Blast Group Fitness Classes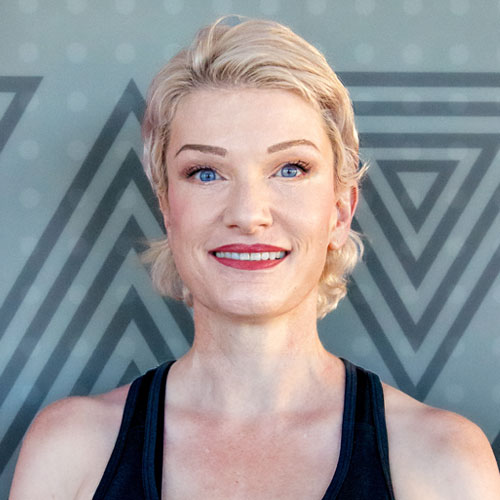 Nikki Winters


Class Instructor
---
Nikki has been dancing since she can remember and trained mostly in ballet. After she turned 18 she danced with various professional ballet companies. It wasn't until she joined up with a company called Physical Rhythm Project that was ballet/hip-hop fusion that she found her love for street dancing. Sponsored by NIKE, she then taught hip-hop classes in Portland, Oregon and discovered her love for group fitness. She since has been teaching various fitness classes on both the West and East Coast, with various certifications since 1992 and has been teaching at Aztec Recreation since 2001. She currently is a Commercial Real Estate Broker, a wife to an amazing husband, and a mom to two awesome boys.
---
More Group Fitness Classes by Nikki Winters